Join the Team!
Edwards Business Systems offers technology from some of the best-known names in the office equipment industry, backed by knowledgeable professionals and the latest in digital technology. We pride ourselves in delivering fully integrated work environments to meet the demands of today's businesses with dedicated people, high-performance products, customized solutions, and award-winning service to keep our clients productive and profitable. Advance your career by joining a team with Fast Forward Document Solutions and satisfying results.
Mission Statement
Our Mission is to do the best for our clients and to completely satisfy them by providing quality business systems and superior services.
To accomplish our Mission, we dedicate ourselves to:
Training our people and providing them with the resources they need to advance their skills and knowledge

Maintaining an environment that encourages personal and professional growth

Upholding the highest ethical standards in all of our business relationships

Earning a financial return that ensures future growth and long-term stability

Be contributing members of the communities we serve





This is our Mission. This is our Commitment.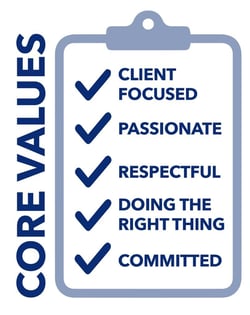 Our Commitment to Equality
Edwards and Virginia Business Systems is an equal opportunity employer. We do not discriminate on the basis of race, color, religion, marital status, age, national origin, ancestry, physical or mental disability, medical condition, pregnancy, genetic information, gender, sexual orientation, gender identity or expression, veteran status, or any other status protected under federal, state, or local law.
Edwards and Virginia Business Systems recognizes the value of diversity and believes a diverse workforce drives innovation and empowers a sustainable future. We are committed to treating all individuals fairly and fostering a work environment that develops meaningful and rewarding careers.
We take equality and diversity one step further. We believe that building a workforce and workplaces that reflect the communities where we live and work is a way for us to live up to our Core Value of "Doing the Right Thing". Developing a fair and equitable work environment is a continuous improvement process without a beginning or end, and there is always work to be done. Our focus on creating a diverse and inclusive organization is not just the right thing to do, it's good business.
We believe we have an important responsibility to the environments in which we live and work. Edwards and Virginia Business Systems is dedicated to equality and fairness for all of our stakeholders — our clients, employees, partners, suppliers, local communities, and society as a whole.
Edwards and Virginia Business Systems is committed to offering reasonable accommodations to job applicants with disabilities. If you need assistance or an accommodation due to a disability, please contact us at 610-790-8688 or via benefits@edwardsbusiness.com.