WORK SMARTER WITH CLOUD BASED UNIFIED COMMUNICATIONS
A hosted cloud-based solution delivering voice with advanced features. Hosted PBX is one of the fastest growing services for small and medium size businesses using VoIP. Hosted PBX offers one platform, one bill, one point of contact delivering increased flexibility, low maintenance, simplification and advanced features. Whether missed calls, antiquated systems, fluctuating expenses or infrastructure maintenance, the solution to many of the problems can be found in new software-based communication solutions. Entire systems can run in the cloud, and in many cases don't even require desk phones. Imagine the versatility you can achieve by using your PC, tablet or smartphone instead of being tied to a desk phone.
IMPROVE PRODUCTIVITY AND COLLABORATION WITH LEADING FEATURES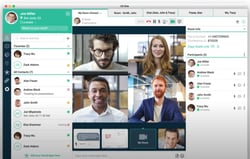 Collaboration
Stay connected to everyone and everything with UC-One. UC-One is a collaboration app that lets you call, message, and meet with anyone from any device. It includes full HD video, voice, messaging, desktop sharing, and conferencing in an easy-to-use cloud application that integrates with your other cloud business apps.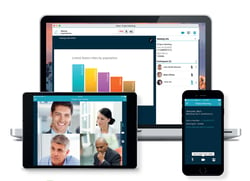 Flexibility
The Unified Communications will improve the way your organization communicates internally and externally. Being able to answer a call from anywhere will ensure you never miss that important call again. The ability to answer a call or make a call from anywhere, by using your desk phone, computer, tablet or your cell phone. We offer the flexibility to answer a call on the desk phone and pull the call to your cell phone and walk out the door to the next appointment.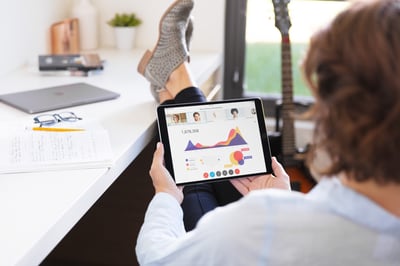 From your mobile app, you can:
Call (cellular/WiFi), message, and meet

Use one phone for business and personal calling

Move active calls from one device to another

Access your corporate directory, shared documents, and meetings

View colleagues' presence availability

Call handover between networks while you're talking multi-line and 3-way calling

HD audio/video

Dual persona calling

Move calls between devices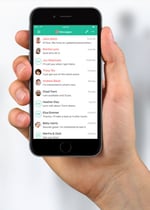 So Much More Than a VoIP Phone System
Unified Communications offers additional communication perks beyond simply VoIP phones. Instant messaging, presence, video conferencing and collaboration tools give your business capabilities that are designed to keep you operating optimally and at maximum productivity. Taking advantage of modern phone solutions will increase your productivity and your bottom line.
• Audio conferencing
• Video Conferencing
• Business messaging- Instant messaging
• Desktop sharing for collaboration
• Provided an online meeting room
• Voicemail that is sent in an audio format and text transcribed
• Presence indicator – know if a colleague is available or on another call or a meeting